Cyber liability insurance for health care providers becomes major priority as threats and penalties increase.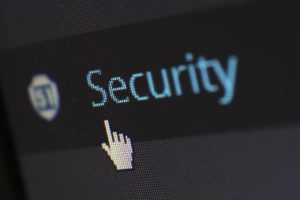 On the task list of more small business owners today is "Get a cyber liability insurance quote." That's because small, private practices are increasingly under attack from cyber criminals, and the penalties for becoming a victim are stiff, especially in health care.
The health care industry now experiences twice the number of cyber attacks as other industries.
Cyber crooks sniffing around the networks and systems of health care businesses are after valuable patient data. That's because medical records go for big money on the dark web.
Cyber attacks cost businesses more than money
As the bad guys make money from stolen data, the hospitals, clinics and private practices they steal from suffer more than financial losses. Reputations and good standings with regulators take severe nosedives after a cyber attack. The loss of money, reputation and compliance can be devastating, particularly for small providers who suffer 43 percent of all cyber attacks.
Cyber liability insurance for small business is one of the ways health care providers are shielding themselves from potential devastation. With protection up to $20 million, much of the insurance coverage for cyber attacks available today is sufficient to keep a business afloat as it navigates the rough seas of recovery.
Let specialists do the cyber liability insurance shopping for you
Cyber insurance policies cover immediate costs and liabilities when a cyber attack occurs. The application process is typically very simple, especially when working with specialists, like those at SIMBUS, who do the carrier shopping for you. When health care providers have someone do the heavy lifting of finding the perfect policy at the best price, they can focus on patient care rather than securing a bunch of cyber liability insurance quotes.
If you'd like to get our specialists started on a quote for you, schedule a SIMBUS Cyber Insurance Inquiry today. The application is very straight forward, and we can have options available to you in as fast as a couple days.