A COMPLETE SUITE OF PRIVACY AND SECURITY TOOLS IN ONE CONVENIENT PLATFORM
SIMBUS includes Policies, Procedures, Forms, Training, Assessments, Vendor Management, Audit and Breach Management.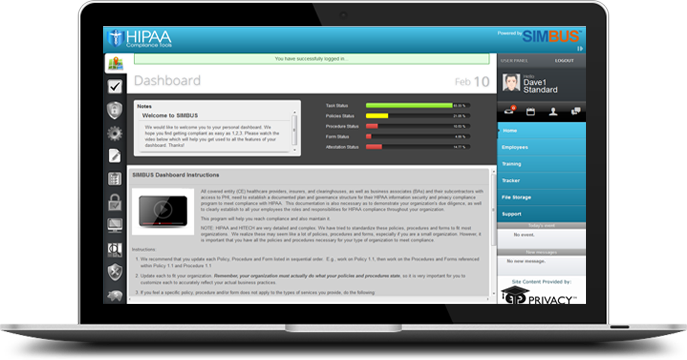 Built for any size organization.
SIMBUS is a complete privacy and security management software that is designed to help any size facility get and maintain compliance quickly and affordably. It's designed to meet the compliance needs of the smallest covered entity or business associate to the largest Health Care or Insurance Organization.
Watch Us Grow!
SIMBUS360 is changing the way companies manage privacy and security.
Complete Privacy and Security Management for the Health, Insurance and Financial Industry
Don't need our entire 360 suite?  All SIMBUS features can be used separately.