White Label HIPAA Privacy and Security Solution for MSPs, IT Companies, Law Firms, Accounting Firms & Business Associations
SIMBUS COMPLETE, WHITE LABEL HIPAA SOFTWARE RESELLER PROGRAM
Privacy and Security Management

Unified Security Management

Cyber Liability Insurance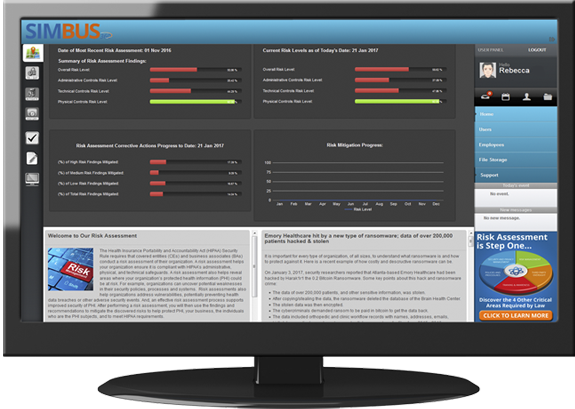 SIMBUS Partners can offer 3 main areas of Privacy, Security and HIPAA Compliance
Protect Your Business, Your Clients, Your Reputation
Resell SIMBUS White Label HIPAA Security Management to Small Businesses (USPM)
Offer your clients the most cutting edge, automated compliance management system on the planet.  Completely branded to your organization.
Built for any size organization
SIMBUS is a complete privacy and security management software that is designed to help any size facility get and maintain compliance quickly and affordably. It's designed to meet the compliance needs of the smallest to the largest business in any industry.  Whether it be HIPAA Compliance or compliance for the Insurance and Financial Industry or other, SIMBUS has a solution for virtually any vertical.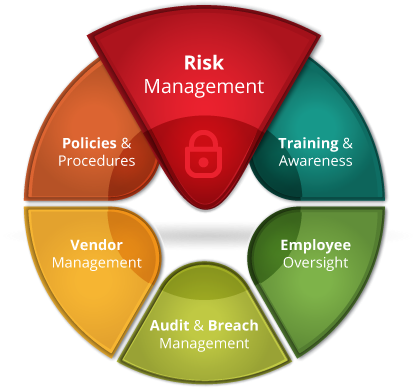 Includes Policies, Procedures, Forms, Training & Awareness, Risk Management, Vendor Management, Breach Management, and More!
ANNOUNCEMENT:
SIMBUS has special pricing for the SMB market.
SIMBUS is the premier security management software on the market.
New pricing tiers, lower cost to resell and specialized support are just a few of the features we can now offer our channel partners.  This relationship with SIMBUS gives you a tremendous advantage in your marketplace.
Lower Costs to Resell SIMBUS Products


Brand New Pricing Tiers for the SMB Market


Dedicated Account Rep to Assist with Fulfillment


The Power of SIMBUS to Assist in Marketing


Tremendous Advantage in Your Market

Resell SIMBUS White Label HIPAA Software to IT Companies, Accounting Firms, Law Firms, MSP's & Business Associations
Get the very best threat detection and response with our 6 key security capabilities & threat intelligence
SIMBUS USM has simplified the way organizations detect and respond to today's ever evolving threat landscape. Our unique and award winning approach combines our all-in-one platform, SIMBUS Unified Security Management, with the power of Open Threat Exchange, making effective and affordable threat detection attainable for resource constrained IT teams.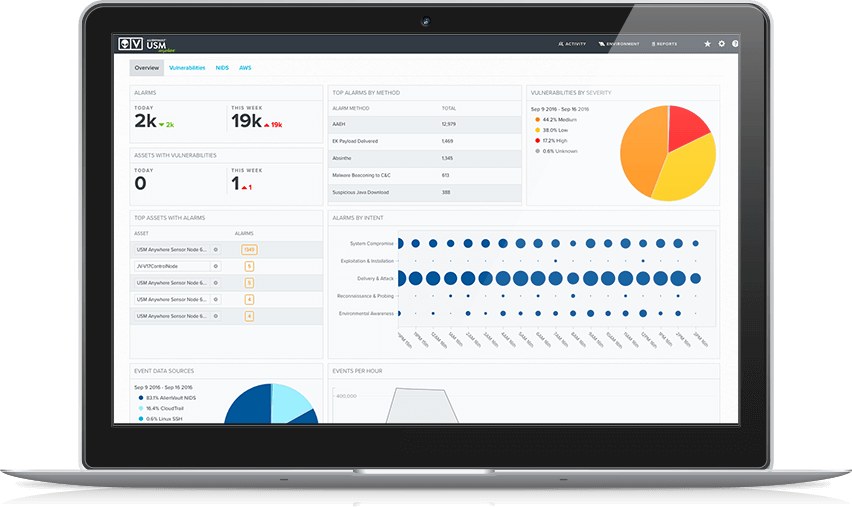 SIMBUS is Your Trusted Advisor for Cyber Liability Insurance
Now Offer SIMBUS Cyber Liability Insurance to Your Clients
Protect your clients by offering them Cyber Liability Insurance.  We have appointments with the Industry's top rated carriers.
We'll Build a Customized Cyber Liability Insurance Program for your Clients
First Party Protection
Loss of Digital Assets
Business Interruption
Cyber Extortion
Cyber Terrorism
Security Events
Third Party Risk Protection
Network Security and Privacy Liability
Employee Privacy Liability
Electronic Media Liability
Much More