HIPAA privacy can be complicated, but help is out there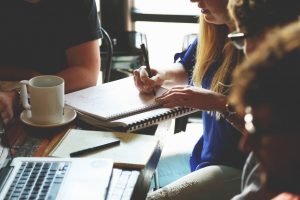 For many years, privacy compliance was largely a behind-the-scenes initiative. Patients cared far less about their personal data than they did about their care. Today, however, electronic communication and digital health services are adding new layers of privacy risks. As a result, patients very much care how well their providers are complying with the HIPAA Privacy Rule.
In fact, the consumer Health Ambitions Study found that patient privacy and data security ranked higher in importance than the rising costs of healthcare.
How is this amped-up interest in privacy manifesting? A few ways:
Rather than simply skim a HIPAA Privacy Notice, more patients are reading through the document.
Patients have questions for their providers about how they are following HIPAA Privacy Act guidelines, and they actually ask them.
HIPAA Privacy Officers are joining the ranks of more covered entities.
HIPAA Privacy Policies are developed and followed with greater rigor than ever before.
If you're feeling the heat to increase attention to and compliance with the HIPAA Privacy Rule, please get in touch. Talk with SIMBUS360 today about how your organization can get all of the HIPAA Privacy Policy help it needs from one, single, comprehensive source.