A Complete HIPAA Security Platform for Threat Detection & Incident Response
A Better Way to Detect & Respond to Threats
Concentrate on Running Your Business and Not Always Worrying About Protecting It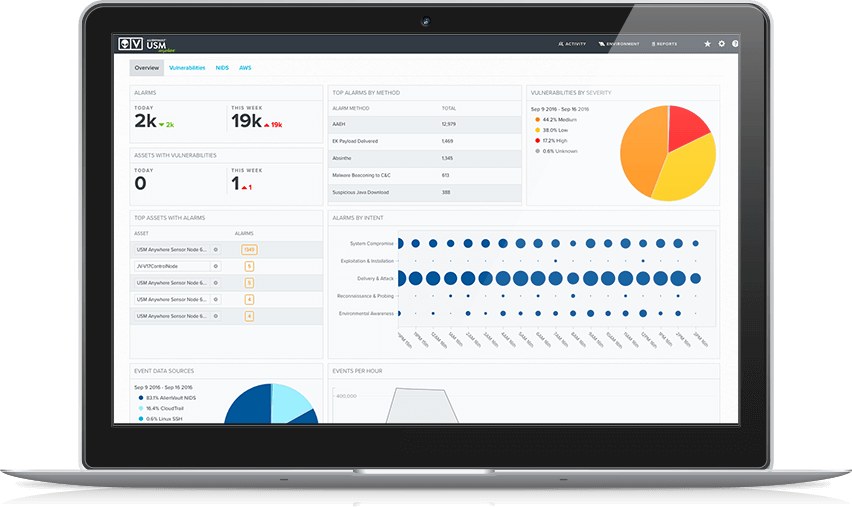 SIMBUS HIPAA Security Management
Get the very best HIPAA threat detection and response software with our 6 key security capabilities & threat intelligence

SIMBUS HIPAA security software has simplified the way organizations detect and respond to today's ever evolving threat landscape. Our unique and award winning approach combines our all-in-one platform, SIMBUS Complete HIPAA Security Management, with the power of Open Threat Exchange, making effective and affordable threat detection attainable for resource constrained IT teams.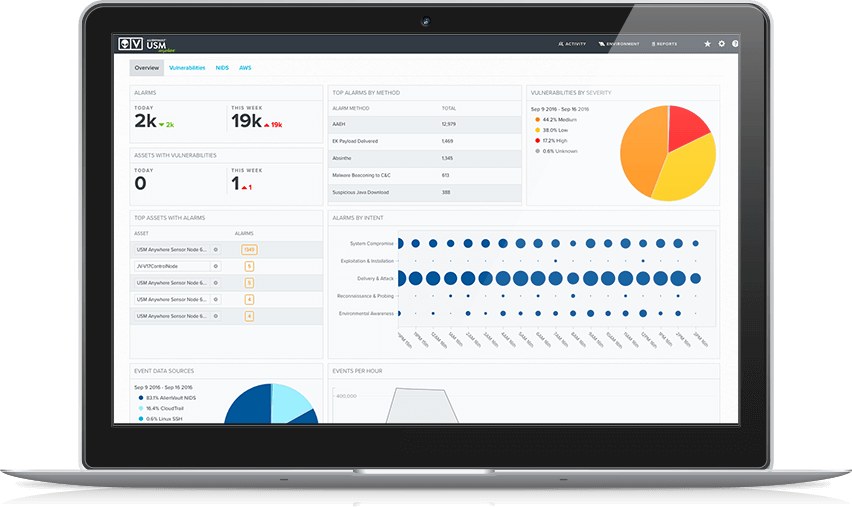 Protect Your Business, Your Clients, Your Reputation
Everything Needed to Protect Your Business in One Place

Discover all the assets in your cloud and on-premises environments in minutes and get visibility into the vulnerabilities and active threats against them

Find the weak spots in your critical assets and take corrective action before attackers exploit them to sabotage or steal your data.

Detect & respond to threats faster with our built-in network IDS, host-based IDS, & file integrity monitoring. Collect and correlate events from a single console


Provides continuous monitoring and instantly spot suspicious network behavior with NetFlow analysis, service monitoring, & full packet capture


SIEM and log management with other essential tools to give you centralized security monitoring of your cloud, hybrid cloud, and local environment

Meet your IT compliance and security goals faster with one unified solution that's affordable, easy to use, and can be deployed as quickly as one day
SIMBUS is Your Trusted Advisor for Security Management
Get Access to All Our Resources