SIMBUS360, formerly HIPAA Compliance Tools is a privacy and security management consultant firm that has been involved primarily with the health care industry for more than 10 years. It has streamlined compliance for doctors, dentists, hospitals and clinics. S360 offers products and programs that have assisted healthcare organizations and employers meet their compliance and operational needs by providing the industry's best solutions.
Through the years, our clients have always depended on S360 to come up with an easy way to deal with the overwhelming changes in privacy and security. We have one goal in mind. . .
Provide clients with highest quality, time-saving and cost-effective products and services.
In designing SIMBUS, we realized having the best cloud based delivery engine was only part of the solution. We needed an industry expert who could provide years of expertise and we found just that. HCT has teamed up with privacy expert Rebecca Herold, CIPP, CISSP, CISM, CISA, FLMI who is rated as one of the top privacy and security experts in the country. Rebecca has been instrumental in helping design S360 and has agreed to provide her highly sought privacy and security content including policies and procedures to our platform. Read Rebecca's Bio Here.
Privacy and Security - 26 years
Policies and Procedures - 20 years
Software Development - 11 years
Vendor Management - 10 years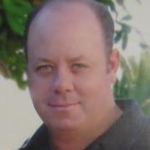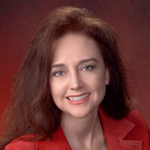 As founder and CEO Dave is in charge of the day to day operations of SIMBUS360 including software development, enterprise sales, account management, marketing and business development.
Prior to founding SIMBUS360, Dave had seen success in several industries. He has over 25 years sales and marketing experience for various organizations including his own. His experience spans several industries including Insurance, Construction, Real Estate, Mortgage, Internet and Mergers & Acquisitions.
It was in Mergers and Acquisitions where he discovered the need for a better solution for managing day to day privacy and security compliance for small to large health care organizations. From that need Dave founded HIPAA Compliance Tools.
He has in depth knowledge of ecommerce and internet marketing, including all aspects of the online sales cycle from prospect development to prospect close and customer management. He's personally owned and managed multi-million dollar organizations in Real Estate and Finance and loves a fast paced, energetic environment.
Dave holds a degree in Economics with honors from San Diego State University.
Rebecca is an information privacy, security and compliance consultant, author and instructor who has provided assistance, advice, services, tools and products to organizations in a wide range of industries during the past two decades. Rebecca is a widely recognized and respected information security, privacy and compliance expert.
Rebecca was one of the first practitioners to be responsible for both information security and privacy within a large organization, in 1994 in a multi-national insurance and financial organization.
In 2008 Rebecca helped the European ENISA to create their well received "Obtaining support and funding from senior management," which used much of her "Managing and Information Security and Privacy Awareness and Training Program" information.
In 2009, Rebecca was asked to lead the NIST Smart Grid privacy subgroup, where she also led the Privacy Impact Assessment (PIA) for the home to utility activity, the very first performed in the electric utilities industry. In September 2010 Rebecca was asked to provide a 1-day Smart Grid privacy briefing to the California Public Utilities Commission.