When it comes to information security, there is power in numbers.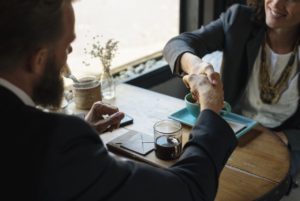 More organizations across more industries are seeing the value in banding together to improve information security. Here are a few recent examples:
Competitors Cisco and IBM Security are working together to address the growing global threat of cybercrime.
Eight of the largest U.S. banks have formed an alliance to better combat the growing threat of cyber-attacks targeting the financial services industry.
More than 100 U.S. and Canadian electric, water and natural gas utilities have joined forces to combat impostor utility scams by providing a forum to share data and best practices
"Information sharing and analysis centers proved to be very helpful in financial services and energy-related industries," said former U.S Secretary of Homeland Security Tom Ridge in an article about the need for hospitals to work together to beat hackers. "That is a great platform within which to share best practices, to share threat information. Health care needs to do with its IT systems what financial services, telecom and energy have already done."
Below are a few reasons why organizations within all industries should be joining forces to fight cybercrime.
Increase intelligence. No single organization can see the whole picture or know everything there is to know about threats that exist. Collaboration with other organizations offers the opportunity to share information, best practices and lessons learned the hard way. It's important that all participants involved in intelligence-sharing partnerships actively share information rather than simply benefiting from the output.
Be proactive. When leaders from different organizations come together to share information, it keeps security and privacy issues top of mind. This will likely lead to taking a more proactive approach to information security programs. Rather than reacting to issues, the organizations can put more resources toward preventing the security and compliance issues others have experienced.
Beat hackers at their own game. There's no question hackers are collaborating to carry out their nefarious acts. Check out this description from someone who's spent years studying the underbelly of the Internet: "The dark web economy, while full of scams and instability, is incredibly well organized. Administrators operate e-commerce platforms (think of a set-up like eBay), providing payment services, review functionalities and dispute mechanisms."
For these reasons and others, organizations that choose to go it alone will be at a distinct disadvantage. Having policies and procedures in place for sharing information during such collaborations is critical.
What organizations in your industry can you get in touch with today to start the conversation? Do you have the information security and privacy policies in place to ensure information sharing risks during collaboration is appropriately mitigated? If you don't know where to begin, need help with establishing your policies and procedures, or just need overall help with your information security and privacy management program, we're here to help point you in the right direction.