What is meaningful use and other HIPAA HITECH questions answered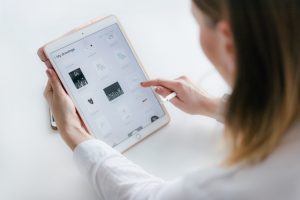 What is meaningful use and how does it apply to the HITECH act? It's a common question among health care professionals, including private practice owners, in this era of intense regulation. Understanding the implications really comes down to having a good grasp on meaningful use criteria and meaningful use requirements.
Meaningful Use Definition
The HITECH Act encourages the "meaningful use" of electronic health records (EHR) in the U.S. health care system. Legislators consider the effort to be critical to the national goal of modernizing the country's infrastructure.
Meaningful use, something of a head-scratcher term in the HITECH act, has been clarified over the years. A few things to keep in mind as your health practice works to comply with the meaningful use provision.
Meaningful Use Criteria
EHR technology must be certified.
EHR technology should connect in a manner that ultimately improves the quality of care.
Fortunately, there is guidance to help professionals determine if their use of certified EHR technology is likely to be considered meaningful use. They are known as the five pillars of health outcomes. To demonstrate meaningful use, EHRs should be:
Improving quality, safety, efficiency and reducing health disparities
Engaging patients and families in their health
Improving care coordination
Improving population and public health
Ensuring adequate privacy and security protection for personal health information
Meaningful Use Requirements
It's important to understand that a recent change created a new phase of EHR measurement. In 2018, CMS increased focus on two aspects of ERH implementation:
Interoperability
Improving patient access to health information
Covered entities are required to attest to their use of up to six reporting measures. Eligible hospitals must attest to at least four, whereas eligible providers must attest to use of at least two. Those six reporting measures are:
Immunization registry reporting
Syndromic surveillance reporting
Electronic case reporting
Public health registries reporting
Clinical data registries reporting
Electronic reportable laboratory test reporting
The above explanation of the meaningful use definition is extremely broad strokes. SIMBUS360 consultants would love to talk with you about how the ins and outs of HITECH act regulations impact your practice. Schedule a talk with SIMBUS360 today to learn more this topic, as well as the many other ways technology is changing your role in the lives of patients and the larger health care system.