HIPAA security is a higher priority than ever before; fortunately, plenty of help is available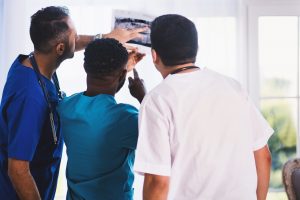 Becoming compliant with the HIPAA Security Rule is an intense process that could distract physicians and other health care providers from patient care. Fortunately, there are plenty of resources available to keep caregiving on track while maintaining compliance with HIPAA security standards.
The HIPAA Security Rule calls on a covered entity and its HIPAA security officer to implement safeguards in essentially three buckets: administrative, physical and technical. With the following resources on hand, the security officer can reduce stress and keep implementation projects in each of those three buckets flowing:
To keep track of all the to-do's on the implementation list, a HIPAA Security Rule Checklist can be a security officer's best friend.
The HIPAA Security Series is a collection of seven documents the HHS agency has prepared specifically for security officers and their teams. Whereas the HIPAA Security Rule numbers 500 pages in length, each of the guides in the HIPAA Security Series is around 10 pages.
To better assess HIPAA Security Rule implementation in the operational environment, NIST has developed the NIST HIPAA Security Toolkit App.
Although the above resources, and plenty of others, are excellent, it can be a pain to run all over the Internet downloading tools, kits and guides from various resources. Talk with SIMBUS360 today about how your organization can get all of the HIPAA Security Rule help it needs from one, single, comprehensive source.