Health care vendor management gets easier with the help of cloud-based software technology.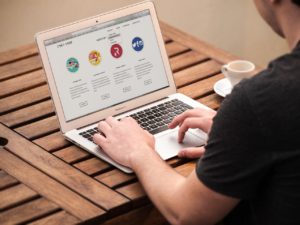 Regulators have made it clear – when it comes to the privacy and security of patient information, the buck stops with the data owner. As a result, HIPAA vendor management has been cranked to 11 in the health care industry.
Among the compliance tactics health care businesses are deploying is an amped-up contracts strategy. Providers of all sizes – from large medical centers to small private practices – are asking their vendors to sign complex business association agreements. And it's not because health care providers love paperwork. It's to ensure their practices remain in compliance with strict and ever-evolving HIPAA vendor management requirements.
Creating those complex agreements is no easy task, especially for doctors, dentists and physicians with limited resources. Thanks to the availability of business associate agreement templates, however, medical professionals can focus less on crafting intricate legal documents and more on delivering exceptional patient care.
With health care vendor management software as an ally, more medical pros are accomplishing the long list of vendor due diligence tasks with relative ease. Here are just a few of the benefits:
The technology allows them to more thoroughly identify, track and document all third-party relationships.
Typically cloud-based, the software gives users a single sign on for multiple tools that set and monitor the different risk levels of each vendor the practice engages.
The software alerts users when contracts are out-of-date or need to be modified to satisfy changing regulatory and legal requirements.
Templates, like a HIPAA agreement form for business associates, are available for download, jumpstarting the development of complex vendor contracts.
Working with startups, health care tech firms and other vendors is no doubt a smart move for medical providers who want to remain relevant to the needs of today's patients – patients who are also digital consumers. And there is no shortage of options. Even Apple is getting into the game. The Internet giant recently announced a feature that will allow third-party apps to access Apple Health users' personal data through a newly released API.
Designed to enrich and streamline the patient experience, APIs like those developed by Apple also open up medical practices to increased privacy and security risk. As more patients demand their providers integrate with third parties, the pressure to double check the infosec and privacy controls of those entities will increase exponentially.
Providers without a vendor management service on their side are the ones most likely to suffer the ill effects.
Schedule a demo today to learn how SIMBUS Tracker can help your clinic or practice better manage the vendors you partner with to improve your business.