IT security management and risk assessments are becoming more critical for health care businesses.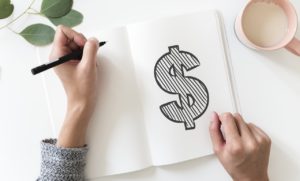 Cyber threats are increasing across all sectors, and health care providers especially are taking note. As the risks of system intrusions grow, IT security management costs are taking up more of hospital, clinic and private practice budgets.
Some of this is due to the added expense of risk assessments mandated by HIPAA cyber security requirements.
Of course, we know the investment is worth it. The average cost of reacting to a DDoS attack as a small to medium sized business is now $123,000.
Fortunately, cyber security solutions for health care are becoming more robust, and more affordable. Without this accessible technology, the data security requirements HIPAA dictates may otherwise become unmanageable, given how long the list and intense the tasks. The same is true for insurance and financial industries, themselves highly regulated segments.
So, what should health care providers look for in a cyber security solution? Seven components in particular stand out as essential in today's heavy threat environment.
Asset Discovery – Logs every asset in the cloud and on-premises for visibility into the vulnerabilities and active threats against them.
Risk / Vulnerability Assessment – Finds weak spots in critical assets and takes corrective action before attackers exploit them.
Intrusion Detection – Senses and responds to threats fast. The best solutions collect and correlate events to help IT professionals spot trends.
Behavioral Monitoring – Provides continuous monitoring to more quickly spot suspicious network behavior.
SIEM and Log Management – Gives health care providers centralized security monitoring of their cloud, hybrid cloud and local environments.
IT Compliance – Meets IT compliance and security objectives.
Unified Platform – Providers need a solution that manages threat detection, incident response and compliance from a single, unified platform. Not only does this make the technology easier to interact with, it limits the number of third-parties integrating with the hospital, clinic or practice's systems, reducing vendor management stress.
The SIMBUS Unified Security Management Tool checks off each of the above boxes. Schedule a demo today to learn how SIMBUS USM can help your clinic or practice protect your patients and your business while keeping your IT security management costs low.