HIPAA compliance training requirements are becoming more intense, creating an increased demand for solutions that ease HIPAA training for employees.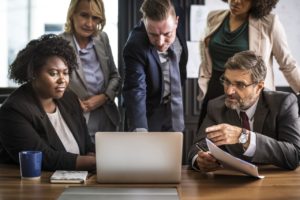 Today's health care businesses must pay incredibly close attention to the execution of their training strategies. From patient care and medical treatments to health information privacy and security training, there is a growing number of areas that require frequent education and awareness activities.
HIPAA compliance training requirements, in particular, are giving hospitals, clinics and medical practices a lot to manage. Most are motivated, however, especially as we begin to see more fallout from a lack of sufficient training, as in the case of former nurse Martha Smith-Lightfoot.
After Smith-Lightfoot took a list of 3,000 University of Rochester Medical Center (URMC) patients to her new employer, the state of New York suspended her. It also fined URMC $15,000for the HIPAA violation and insisted the medical center train its employees on policies and procedures regarding handling of PHI.
As motivated as they are, compliance personnel are also challenged. Well-rounded and sufficient training is not a simple task. Fortunately, robust HIPAA training and awareness software is shouldering much of the burden.
Once out of reach for small and mid-sized practices, platforms like the SIMBUS360 Privacy & Security Training solution, are becoming more affordable and easier to integrate into an overall compliance program. Information security officers, privacy managers, legal counsel and others working in the health care field are realizing three game-changing benefits to using the technology.
HIPAA training software reduces or eliminates course design work.
By delivering the most up-to-date courses directly to the health care business digitally, the software solutions completely eliminate the need to design training programs, like HIPAA Training Certification, from scratch. Hospitals, clinics and other health care businesses no longer have to locate or coordinate with expert trainers.
Records of HIPAA training for employees is kept in the cloud.
Because the courses come with quizzes for attendees to complete at the end of the training session, there is a record of attendance, as well as comprehension – perfect for communicating compliance during exams. Clinics can print reports showing completion, pass rates and overall results for quiz questions. Kept in the cloud, there is a significantly reduced risk of loss or destruction of the records.
Privacy and security training platforms are customizable to the clinic.
Another advantage of today's HIPAA training and awareness software is customization. Each user of SIMBS360 training, for example, can set unique pass-fail rates.
In cases that require additional education, administrators are able to upload their own training courses. This keeps all online courses in one place with a single sign on for employees. Custom dashboards help compliance pros understand which employees have competed which courses and when.
Schedule a demo today to learn how SIMBUS360 can help your clinic or practice integrate training software into your compliance program.