HIPAA policies and procedures for business associates and covered entities offer new ways to lighten the compliance load.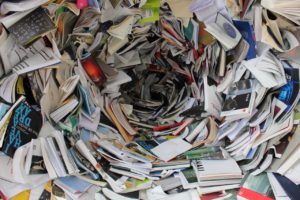 Keeping policies and procedures adequate, accurate and up-to-date is an important part of a health care practice's overall compliance effort. Thanks to advances in technology, HIPAA policies and procedures software continues to evolve, shortening the amount of time doctors, dentists and private medical practice owners must spend on documentation.
What follows are four ways this technology is improving. As you evaluate technology with features like HIPAA policies and procedures for business associates, you'll want to make sure the solutions demonstrate at least these four capabilities.
Policies and procedures template library grows
As innovative HIPAA compliance solutions like SIMBUS iterate for an expanding user base, the number of available HIPAA policies and procedures templates grows, too. Doctors, dentists and private medical practice owners benefit from being part of a larger community of SIMBUS health care clients.
Every time even a single user requests a new HIPAA policy or procedure template, SIMBUS' expert staff makes that template immediately available to the entire SIMBUS user community. One person requests a copy of the HIPAA Notice of Privacy Practices Form pdf, for instance, it becomes instantly available to everyone.
Policies and procedures are customizable
The one-size-fits-all templates of early HIPAA policies and procedures software is a thing of the past. Contemporary software developers have made it possible for health care organizations to edit the documents to match the explicit needs of their facilities.
Software keeps excellent records
Staff turn-over, rapid acceleration of regulation and annual updates to existing documents make it difficult to track who changed what and when. Software like the SIMBUS HIPAA Compliance Solution saves a copy of each version of a template, as well as detailed records on which user made the edits and when. Regulators have demonstrated an appreciation for well-documented digital histories.
Policies and procedures can be accessed from anywhere
Thanks to the emergence of cloud-based compliance solutions, doctors, dentists and private medical practice owners and their staff can get to their policies and procedures instantly from anywhere. SIMBUS goes one step farther and makes sure that access is also available across devices. Whether you're logging in from a laptop, smartphone or tablet, your access is seamless and your experience simple. This also makes it easy for any third-party provider you use for compliance help to perform attest services from their offices.
Health care privacy and security management, like every important aspect of running a health care business, is becoming easier with the help of technology. That said, there are a multitude of software providers entering the market, and not all solutions are the same.
Schedule a demo today to learn how SIMBUS can help your clinic or practice beat the policies and procedures blues, as well as spend less time on compliance and more on patient care.