Software reseller program opens new streams of revenue for firms serving the health care industry.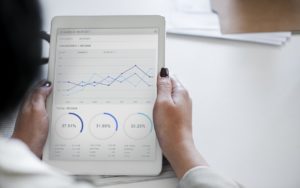 IT companies, managed services providers (MSPs), law firms and accounting firms serving health care clients increasingly have a need for white label solutions. White label HIPAA software solutions allow these firms to add value to their offerings. They also open new revenue streams.
Most importantly, white label solutions provide a port in the storm for health care providers struggling to maintain compliance with HIPAA regulations.
For these firms, HIPAA software reseller programs can be an affordable and efficient way to accomplish this objective. Because developing or acquiring a proprietary HIPAA software compliance solution is often beyond the resources or expertise of these service firms, their leaders see reseller programs as a viable option to entry into the security, privacy and compliance markets.
White label privacy and security reseller programs, HIPAA compliance reseller programs and white label branding for HIPAA are just a few examples of how firms are answering their clients' call for guidance in these important areas.
White label privacy and security reseller programs
Privacy and security requirements are more complex than ever for today's health care providers and the business associates and covered entities that serve them.
Compliance with published final rules, not to mention interpretation of sometimes vague guidance, is so complex, many believe it's standing in the way of health care innovation. Nearly half of surveyed health care organizations said privacy and security concerns were a leading reason consumers are not more widely adopting mobile and digital health tools (source: Change Healthcare and the HealthCare Executive Group) .
The technology, law and accounting experts who serve these organizations have a unique opportunity to advance health care innovation by deploying white label privacy and security reseller programs to give their clients the confidence to innovate, digitize and iterate for deeper engagement and better service to patients.
HIPAA compliance reseller programs
When considering digital transformation initiatives, such as telehealth programs and devices, 92 percent of health care executives said HIPAA compliance was the most important aspect of their decision (source: SGP).
As hospitals, clinics, doctors and dentists offices in the U.S. look to bring their legacy businesses into the digital era, they are asking trusted advisors, like IT, MSP, law and accounting firms, to help them turn the right corners.
These firms are in a much better position to provide that guidance when HIPAA compliance is fully integrated into their service offerings. A HIPAA compliance reseller program, like the one offered by SIMBUS, is a great supplement to the tech, legal and financial expertise on which health care clients have come to rely.
White label branding for HIPAA privacy and security software programs
So why not simply refer health care clients to a provider like SIMBUS directly? Why white label the solution?
White label compliance software for HIPAA is how firms help their clients and their own enterprises grow alongside each other. By branding the solution with the firms' name, the company achieves overnight expansion of its value proposition and also earns additional revenue without an intense investment in technology development.
Now more than ever, health care providers are looking to streamline their vendors. Being able to rely on their trusted technology, legal or financial firm for compliance privacy and security guidance is one more way to limit the number of companies for whom they must perform ongoing vendor management.
In the future, we expect to see more IT companies, MSPs, law firms and accounting firms position themselves to meet this demand. White label privacy, security and HIPAA compliance software solutions will be among the most impactful ways they'll do so.
Do you believe white label solutions will become an important part of your firm's growth strategy? Comment below or engage with us on LinkedIn.